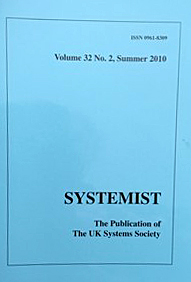 For many years the UK Systems Society has published its own journal, called the Systemist.
This is an open access journal for full details see here.
IJSS
For the years 2014 to 2018 we issued a  publication called the International Journal for Systems & Society. This is available on subscription, access is electronic. For details of these issues see here.